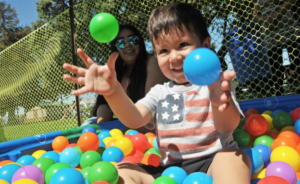 On Tuesday, May 15th from 4:00pm to 6:00pm Bright Beginnings' launched "Together, Preparing Every Child for Life and School: A Strategy for Monterey County to Better Support All Children and Their Families" and celebrated the progress we have made in ensuring all children in the county get the support they need to succeed!
We shared ideas with local leaders and learned about this shared vision and specific projects to achieve our ambitious goal of a thriving Monterey County.
Our Strategic Plan will provide support to local children and families in four key areas:
Strong, empowered parents
Families surrounded by support
Caregivers that help children grow and learn
An equitable system of support for all
Click here to view photos from the event. Click here or on the video below to watch a full recording of the program.
---
Strategic Framework Materials