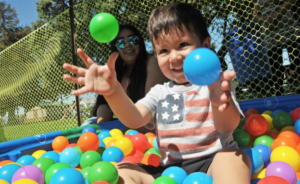 Join us Tuesday, May 15th from 4:00pm to 6:00pm to launch the new Strategic Plan for Early Childhood Development in Monterey County and celebrate the progress we have made in ensuring all children in the county get the support they need to be fully prepared for life and school by age 5!
Share ideas with local leaders over hors d'oeuvres and drinks, to learn about this shared vision and specific projects to achieve our ambitious goal of a thriving Monterey County.
Our Strategic Plan will provide support to local children and families in four key areas:
Strong, empowered parents
Families surrounded by support
Caregivers that help children grow and learn
An equitable system of support for all
Help us as we build momentum and invite collective action to move our work forward. Stay tuned for more event details!
WHAT: Strategic Plan Launch Celebration
WHEN: Tuesday, May 15th from 4:00pm-6:00pm
LOCATION: National Steinbeck Center, Vista Room
1 Main Street
Salinas, CA 93901
RSVP below!
---