Hello Bright Beginnings community!
I am honored to be back in the community and to have started full time as Bright Beginnings Senior Program Manager at the end of May. In the few short weeks I have been here, I have been amazed and humbled by the work you all are doing for children and families in Monterey County. I hope to bring my knowledge, skills, and passion to continue to build on what has already been accomplished and work with you to move things to the next level.
Over the past few weeks, I have met and heard from many of you and I look forward to meeting everyone else. As I learn about the work underway, some common themes have started to emerge, and I want to share with you my initial thoughts on priorities for next steps:
We need to

keep up the positive momentum

around our shared vision for early childhood development, by better capturing and communicating our work and its results.

We need to continue preparing for, and

start scaling-up strategic action

towards systems-level changes.

We need to

be flexible and adapt

to the changing needs of our movement. In each community we will look at deepening and broadening engagement to ensure equitable, community-led processes are at the heart of Bright Beginnings.
I look forward to hearing your priorities and ideas on how Bright Beginnings can best work in achieving our ambitious vision. In the coming months, we will take stock of progress and look at what is needed going forward. I will also help to clarify the roles of different participants (CATs, Backbone staff, MCCC, etc.) to make sure everyone understands the valuable part they play in the Bright Beginnings movement.  
I appreciate your patience while my family and I are in the process of relocating to Monterey County from London. In London, I was working with the Children's Investment Fund Foundation supporting managers and grantees to use data to design better programs, track performance and support collaborative learning. I grew up in Santa Cruz in a family deeply tied to local social justice movements. My mom was a public school teacher and my dad ran a local non-profit and was in city politics. I earned my Master's in Public Administration and International Management locally, from MIIS and am very excited to be back home!
I'd like to thank all of you for such a warm welcome into the Bright Beginnings family. Please do not hesitate to reach me at megan@brightbeginningsmc.org.
Warmest wishes,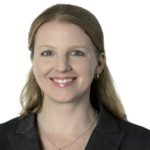 Megan Grace Kennedy-Chouane
Bright Beginnings | Senior Program Manager