WHAT WE KNOW
Children who are nurtured early demonstrate kindergarten readiness, such as stronger learning skills, like self-regulation, that leads to higher graduation rates, better health, and increased earnings.
Investments in high-quality early care and education improves not only children's academic performance, but also crucial social, emotional, and behavioral traits like social skills, motivation, and self-esteem. Studies that have followed children through their adult lives confirm enormous payoffs for these investments, whether measured in success in college, higher income, or lower incarceration rates.
WORKING COLLECTIVELY…
Be sure to click on each data point to gain more insight and learn how you can take action! For printable handouts, click here. You can view our resources at the bottom of this page.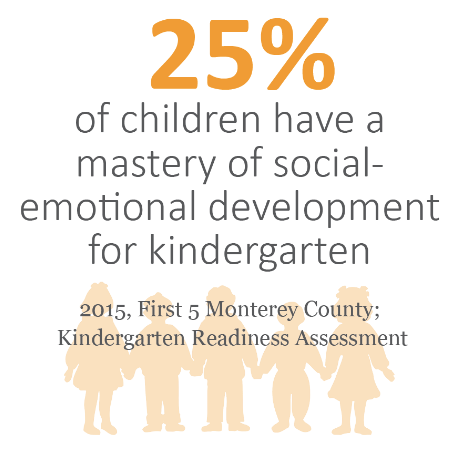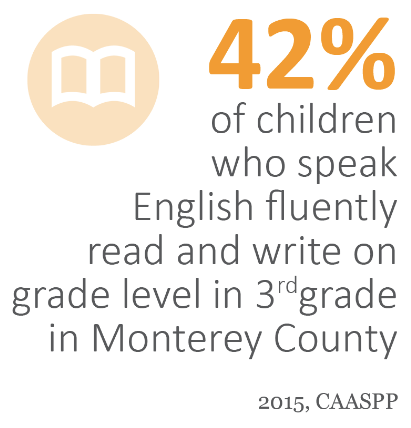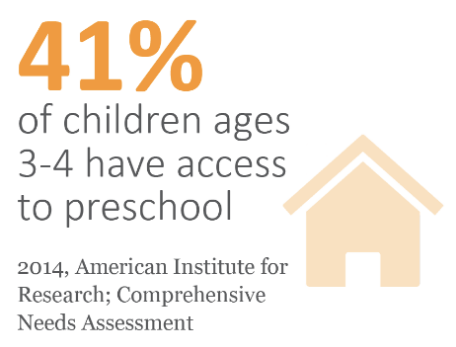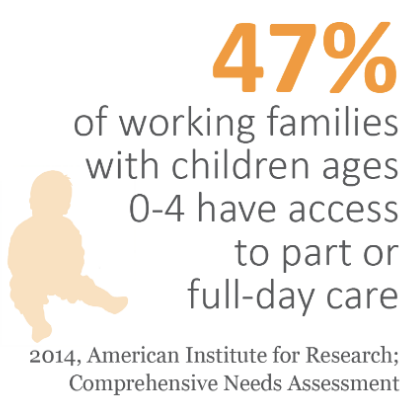 ---
Social-Emotional Development Resources: 
1 Waltz, Megan. Importance of Social and Emotional Development in Young Children. Ready4K.org
2 Waltz, Megan.
3 https://www.minneapolisfed.org/~/media/files/publications/studies/earlychild/lessonslearned.pdf 
Language Literacy Resources: 
1 This transition and the importance of early reading ability are highlighted in the Annie E. Casey Foundation's 2010 Kids Count Special Report: Early Warning! Why Reading by the End of Third Grade Matters.
2 Hart & Risley, 1995; http://www.centerforpubliceducation.org/earlyliteracy#sthash.w4doOmBZ.dpuf
3 American Educational Research Association
Maternal Education Resources: 
1 http://ccf.ny.gov/KidsCount/kcResources/AECFReporReadingGrade3.pdf
2 Baker David P, Stevenson David L. Mothers' Strategies for Children's Achievement: Managing the Transition to High School. Sociology of Education. 1986
3 Augustine, Jennifer March, Shanoon E. Cavanagh, and Robert Crosnoe. Maternal Education, Early Child Care and the Reproduction of Advantage. (2009).
Early Care Education Resources: 
1 http://ucanr.edu/sites/Afterschool/files/90425.pdf
2 Child Care Aware of America (CCAA) (2012). Parents and the High Cost of Child Care, 2012 Report.
3 CCAA (2012).
Prenatal Care Resources: 
1 Thomas, Courtney S. Increasing Access to Prenatal Care: The Impact of Access Barriers and Proposed Strategies to Overcome Them. Xavier University of Louisiana's Undergraduate Research Journal. December 2009.
2 Forourbabies.org/learn-more/prenatal-care/
3 http://www.ncbi.nlm.nih.gov/pubmed/1454976