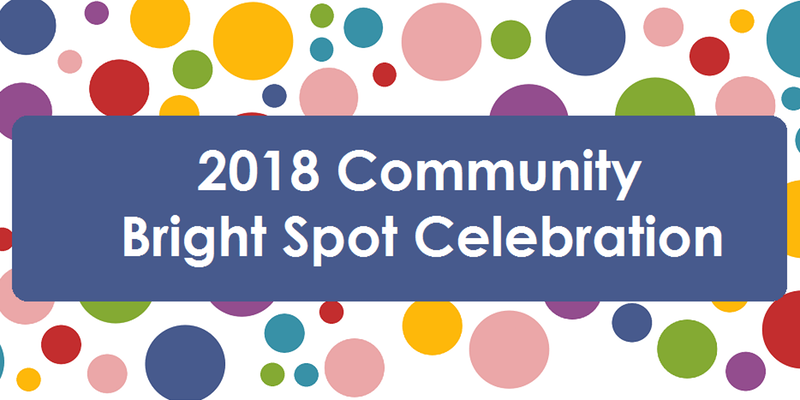 Join us as we celebrate the successes in our community on Friday, January 12th!
As a community, Bright Futures met in 2015 and prioritized 7 Community Goals to focus our interventions on improving educational outcomes for our children and youth. In 2016, they invited organizations and business partners to identify areas and opportunities for alignment within the 7 Community Goal areas.
Now, you are invited to learn about and celebrate the work that is happening in our community to improve the educational outcomes for local children, youth, and young adults.
Join us from 9:00am to 11:00am on Friday, January 12th for breakfast and a celebration of Bright Spots from our community. Come learn about progress and results, and help us recognize those who are making improvement a reality.
WHAT: 2018 Community Bright Spot Celebration
WHEN: Friday, January 12th from 9:00am to 11:00am
WHERE: CSUMB @ Salinas City Center
1 Main Street
Salinas, CA 93901
If you have a potential Bright Spot you would like to submit, please visit the Bright Futures Website to make a referral.